With over 30 years of experience, we are a leader in the investment, immigration consulting, and recruitment sectors.
Raised in Project Development
Offices and Representatives
Mercan Group Investor Immigration Programs are exclusive programs that enable high-net-worth individuals to attain permanent residency and eventually, citizenship in their country of choice.
With over 100 offices and representatives worldwide, we deliver a one-stop immigration solution, and provide advice and guidance to applicants who want to immigrate to the USA, Canada, Europe, and more. 
Mercan Group has helped more than 50,000 individuals of various origins come to Canada to work. We've helped almost 15,000 foreign workers come to Canada, the USA, the Middle East, and the Caribbean Islands.
As one of the top-tier companies in immigration through investment, immigration consulting, and recruitment, Mercan offers several programs for you.
MERCAN Group of Companies consists of a number of entities, each specializing in sectors of immigration, investment, and foreign worker recruitment.
At present, MERCAN has 7 Immigration Consultants who are licensed by the Immigration Consultants of Canada Regulatory Council (ICCRC). The company is also supported by over 300 employees, lawyers, recruitment officers, student advisors, financial analysts, career counselors, and processing staff.
For over 30 years, MERCAN Group has built an international network of offices in Canada, the Philippines, India, Bangladesh, Vietnam, the United Arab Emirates, China, Cambodia, and the United States. We also have agent/partner offices in over 30 countries.
We have helped bring more than 50,000 foreign immigrants to Canada of various origins. Moreover, through our recruitment companies, we brought almost 15,000 foreign workers into Canada, the USA, the Middle East, Malaysia, and the Caribbean Islands. We have raised over $ 2 billion in foreign investment capital for various investor immigration programs in Canada, Portugal, and the USA.
A STRONG NETWORK GEARED TOWARDS YOUR SUCCESS!
MERCAN Group, a leading global immigration and recruitment agency, is currently seeking agents to join us. If you are passionate about helping people achieve their dreams of living and working abroad, then MERCAN Group may be the perfect fit for you.
Feel free to book a consultation with one of our immigration experts if you have questions.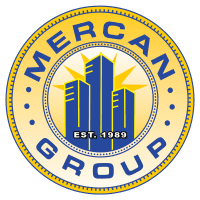 Mercan Group is a leader in the immigration sector and has developed a reputation for integrity and efficiency. We are confident that we can provide all our clients, including business people, students, workers and companies, with unparalleled immigration and investment services.